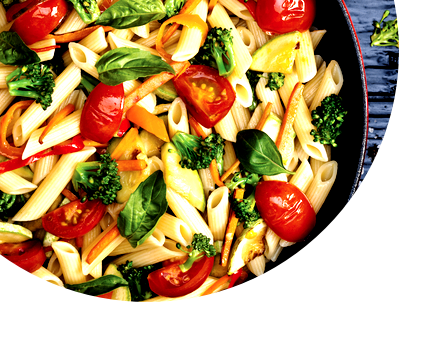 Welcome to our summer edition of coretalk.

Well done to the NHS private and voluntary sector outlets that achieved the award before the March 2017 deadline. You are playing your part in making it easier for the staff, visitors and patients to make a healthier choice. Keep up the good work.

This edition really highlights the scope of the award. It features a contract caterer operating in a homeless shelter, a care provider achieving multiple awards across the care sector and an intimate restaurant that has achieved the award. With challenging but achievable criteria, the award is suitable across almost all of the catering and food service sector. Read about how the businesses and organisations featured in this edition became winners. And why not try the delicious cauliflower dahl recipe which has been provided by the 2017 Catering in Scotland Excellence Awards winner, Inspire Catering.
What's cooking?

Catering in Scotland award winners
Congratulations to Inspire Catering for winning the Healthier Scotland category in the 2017 Catering in Scotland (CiS) Excellence Awards. Congratulations also go to the other finalists: Royal Voluntary Service and Aramark at Aegon – a fantastic achievement to be in the final three.
The healthyliving award team was delighted to see that all three finalists currently hold healthyliving awards and indeed Inspire Catering holds 20 awards. All customers across these 20 sites have a wide selection of healthier food to choose from daily. With five of the sites holding the healthyliving award plus, they have even more choice, with 70% of the menu choices being 'healthier'.
The CiS Advisory Group explained that, 'This year's winner of the Healthier Scotland category has health and nutrition embedded within its business. Its new developments have helped deliver health and wellbeing initiatives to the organisation and develop its staff to have the same values'.
Lorna McFarlane, owner of Inspire Catering, explained what this means to them:
' We are a small family at Inspire, and at times like this, it's so lovely to share the recognition with our whole team! As a business we are honoured to have received this award for the second time, having also won it in 2010! It makes all the hard work worthwhile as every day we ensure healthy eating is at the heart of all food services we provide, whether in a school dining room or staff restaurant. Therefore, it's fantastic to be recognised for these efforts on a wider stage, as we truly believe we are doing our bit to help make Scotland healthier'.
Inspire Catering have truly embraced the healthyliving award and have healthier catering practices at their core. We look forward to continuing to work with them in the future.