Tasty morsels

Satisfaction survey
In September 2016, NHS Health Scotland used a stakeholder satisfaction survey to ask some of its key customers and partners what they thought of the products, services and organisation.
There were two main aims of this survey. First, to understand the extent to which the organisation is meeting and/or exceeding key stakeholders' needs and expectations, and second, to gain insight into stakeholders' perceptions of the organisation in terms of reputation and credibility.
From the healthyliving award, all plus award holders were surveyed. Overall, the award team feedback was positive, with no one reporting any dissatisfaction (a score of 0). We received 'highly satisfied' feedback (a score of 6 and above) on 26 out of the 42 questions, particularly in relation to service, support and relationships.
Open feedback was particularly helpful in reporting what we do well, such as delivering good resources and responding quickly to enquiries. We also got feedback on what we could do better, such as provide more general information on healthier eating or practical suggestions for chefs/cooks.
The report was discussed at our team meeting, and taken to our external stakeholders group for discussion. In this coming year we will look more closely at your feedback and consider how we can do things better to meet your needs. Please do continue to feed back to us.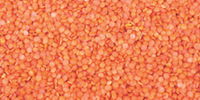 A flavour of...?
Serves 4
Roast cauliflower heart, dhal, cumin rice and crispy kale
Recipe courtesy of Inspire Catering
Ingredients
1 onion
15 g of vegetable bouillon
100 g of red lentils
1 courgette (diced)
½ an aubergine (diced)
½ each red and yellow pepper (diced)
cumin seeds
mustard seeds
2 cloves of garlic (1 for rice, 1 for dhal)
25 g of fresh ginger
1 green chilli
fresh coriander
rapeseed oil
2 cauliflowers
200 g long-grain rice
chilli flakes
Method
Cook the onions in a little rapeseed oil. When softened, add the spices and cook for a few minutes.
Add the lentils and coat well with the spices.
Add the diced aubergine, courgette, peppers and vegetable stock and simmer for 30 minutes until the lentils are cooked.
Steam the rice for approximately 20 minutes until cooked through.
Soften the garlic in rapeseed oil, add the chilli and cumin flakes then stir through the rice.
Cut 2 steaks out of the centre of each cauliflower, season, and pan fry the cauliflower hearts in a little oil then finish in the oven.
Add the chopped coriander to finish.
Serve with cumin-infused rice, cauliflower hearts and oven-baked kale.