Tasty morsels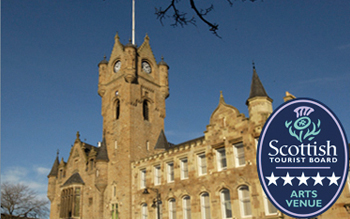 Calmac goes the distance
Calmac provides a service to ferry people to and from the stunning islands off the west coast of Scotland. There are currently 11 vessels working with the healthyliving award across the fleet.
Sandra McRae, onboard services manager for MV Hebrides, explains why they got involved with the award: 'I really felt that gaining the award would enable the ship to "play its part" in offering healthier choices to our passengers. Our customers are captive for the period of time that they are on board so the food that the vessel offers is therefore really important in enabling the customer to make a healthier choice.'
Gaining the award wasn't without its challenges. Sandra says: 'The initial biggest challenge was changing our own mindsets to always think "healthy" when preparing and selling the food. I am happy to say that it has now become second nature to all the people who work on board.'
Sandra explains why the Calmac vessels remain committed to the award: 'It can be difficult for our passengers to maintain a healthy diet when extensive travel is part of a daily routine. By maintaining the award, we are making a commitment to our passengers that we will continue to provide healthy and nutritious food when they travel with us.'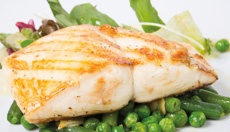 A flavour of...?
Serves 4
Salmon and broccoli fishcakes
Recipe courtesy of Calmac
Ingredients
4 salmon fillet portions, approximately 150 g each
1 head of broccoli
A handful of chopped dill
Zest of 2 lemons
25 g of plain flour
2 eggs
20 g of breadcrumbs
4 spring onions, chopped
Lemon wedges, sprig of parsley and
side salad or mushy peas to garnish
Method
Cook the broccoli florets. Blitz the raw salmon and cooked broccoli to combine. Transfer to a separate bowl and add the spring onion, dill and zest of one lemon.
Mix thoroughly and divide the mixture into eight balls then shape into fishcakes. Chill in the fridge for about 30 mins to firm up.
Combine the remaining lemon zest with breadcrumbs and then coat the fishcakes using the flour, egg and breadcrumbs.
Very lightly spray the fishcakes with a little olive oil and bake in oven at 220°C until golden brown and cooked through (approximately 15 mins).
Garnish with lemon wedges and a sprig of parsley, and serve with a healthy side like homemade mushy peas or a mixed salad.