Tasty morsels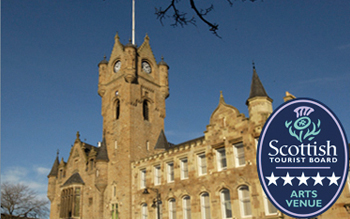 Moogety Grub Hub
Moogety Grub Hub is a food hub in Glasgow whose philosophy is summed up as 'Growing, Cooking, Eating Together'. Moogety Meals is a weekly community meal and has recently achieved the healthyliving award for the first time. Moogety Meals serves healthy community meals to its customers and is a partnership project between the NHS, Elderpark Housing Association and Urban Roots.
Anne Philbrow, the food and health coordinator with Urban Roots, explains why achieving the award was so important to the team: 'Promoting healthy food on a budget was already part of our remit. Gaining the award helps to underline this aspect of our service. The award helps to provide recognition of what we are trying to achieve to our users, staff and volunteers.'
Moogety Grub operates in three distinct areas: the Grub Hub, Dig In and Moogety Garden. Dig In is a community greengrocer, run by volunteers, with the aim of making fresh, healthy food accessible and affordable. Moogety Garden is a community garden, open to all, which gives people access to growing beds, advice and gardening support, and a social space. The Grub Hub also holds cookery courses, training, cookery demonstrations and community meals.
Anne explains: 'Our objectives are to promote healthy eating on a budget, improve cookery skills, tackle food poverty and promote social inclusion. The weekly community meal provides the opportunity for people to get involved, help out, meet and make new friends and learn new skills.'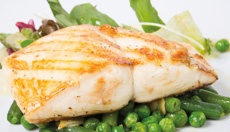 A flavour of...?
Serves 4
Roasted pumpkin and apple soup
Recipe courtesy of Joanne Burns, healthyliving award senior officer
Ingredients
500 g of pumpkin, or butternut squash, peeled, deseeded and chopped
2 large Granny Smith apples, peeled, cored and cut into wedges
1 onion, peeled and cut into wedges
2 garlic cloves
300 ml of vegetable stock
A pinch of cayenne pepper
Vegetable oil
Garnish
Pumpkin seeds, toasted
Parsley, chopped
Pepper
Method
Toss the pumpkin in a small amount of oil and roast for 20 minutes.
Add the onion, apple and garlic to the roasting tray, mix with the pumpkin and cook for a further 20 minutes.
Add the vegetable mix to a blender along with the vegetable stock and cayenne pepper to taste. Blend to a smooth, rich consistency. Add extra stock to loosen if needed.
Garnish with toasted pumpkin seeds, parsley and freshly ground black pepper.
Serve with warm wholemeal bread.