Nibbles
Be prepared for GDPR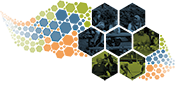 As you may be aware, there is a new law coming into place on 25 May around he handling of customer data. This new law replaces the Data Protection Act and is called the General Data Protection Regulation (GDPR). The aim of GDPR is to protect all EU citizens from privacy and data breaches in an increasingly data-driven world. We will be making some changes to the way we gather and store information and so it is likely that you will hear from us over the coming months.
What do you need to do?
Be alert to any emails, post or calls that you may receive from us regarding the above. You may also notice changes to the healthyliving award paperwork and we would ask that all information is fully completed as required. We will also be revising our privacy notice and making it more readily available.
For more information, you can visit https://ico.org.uk/for-organisations/guide-to-the-general-data-protection-regulation-gdpr
Table talk
Where there's a will there's a way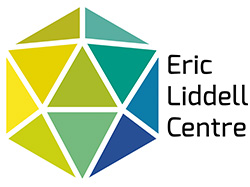 The amount of obesity in the world has doubled since the 1980s. Our surroundings have changed dramatically. We now have access to cheap, energy-dense food in ways we never did in the past. This, together with high car use, sedentary jobs, technological advances and inactive pastimes, means it is now normal to consume too much food, expend too little energy, and so be overweight.
Much of the last few decades have been spent trying to persuade, nudge, educate, encourage and shame people into finding and making the healthy choices in this environment that encourages unhealthy choices. It hasn't worked. More of us have become overweight. No country has succeeded in reversing this upward trend.
But what about making our surroundings work for us and not against us? Can we make the healthy choice the easy choice? A new report by NHS Health Scotland – Public attitudes to reducing levels of overweight and obesity in Scotland – shows the public want just that.
Six in 10 people would want limits placed on the number of fast food outlets allowed in their area. A similar number would welcome restrictions on placing unhealthy foods next to checkouts. Most people want to see limits placed on the amount of fat, sugar or salt added to processed foods and drinks. And more than six in 10 people support a tax on sugary, fizzy drinks.
There are hopeful signs that there is also political will – the Scottish Government's recent draft Diet, Activity and Healthy Weight Strategy looks promising. So, with the public support and political will, can Scotland be the first country to reduce the national level of obesity?
www.healthscotland.scot/publications/public-attitudes-to-reducing-overweight-and-obesity-in-scotland
Newsbites
Masterchef to promote Scottish produce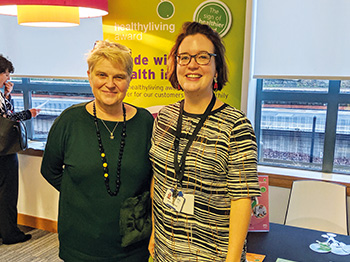 Cabinet Secretary for the Rural Economy Fergus Ewing has announced that the winner of the BBC's 'Masterchef: The Professionals' 2016, Gary Maclean, has been appointed as Scotland's first National Chef. Mr Maclean, a senior chef lecturer at the City of Glasgow College, will deliver a key programme for government commitment to promote locally sourced, locally produced food and drink.
Gary said: 'As a passionate advocate for cooking fresh, nutritious and locally sourced food, I am absolutely delighted to be appointed Scotland's first National Chef. I'm sure my passion for education will also help to promote the benefits that Scottish produce can have on a healthy diet and will help to change our relationship with locally sourced and produced food.'
Mr Ewing said: 'The appointment of Gary Maclean as our National Chef will play a central role in celebrating the rich larder of produce that we have available and advocate the use of locally sourced, healthy, sustainable and affordable food.'
Minister for Public Health Aileen Campbell said: 'The National Chef will play an important role in delivering our healthy nation ambitions. Gary will also promote the benefits of healthy food for our physical, mental and social wellbeing.'