Nibbles
Renewal reforms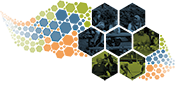 Since 1 April, we have been trialling a change to our customer journey whereby your award is automatically processed for renewal following a few simple steps.
First, an email is sent to you 3 months before your award is due to expire. At this stage, we will also ask that you inform us if any of the information we hold about you is out of date.
If we do not hear from you within 1 month, we will check that your last environmental health inspection was a pass.
Following this, your paperwork will be allocated to one of our external assessors who will get in touch with you to arrange a mutually convenient date for your renewal assessment visit.
We'll continue to keep you updated but would welcome any feedback in the meantime. Please email us at enquiries@healthylivingaward.co.uk
Table talk
Healthyliving award – who knows what?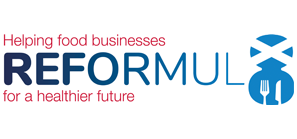 Brand tracking research was recently completed which enables the healthyliving award (HLA) team to determine awareness of HLA in Scotland and assess how this has changed since 2015, as well as use it to help inform future marketing plans.
In 2014–15, research established baseline measures for various sectors including high street, contract catering, public sector, community cafes and further/higher education. The researchers interviewed 654 businesses in Scotland.
A quota sampling approach was taken in order to ensure that the proportion of each of the business segments in the sample, as listed above, and those in the new sample (bed and breakfasts and hostels, care sector, and visitor attractions) was broadly in line with those in the wider population.
The sample was drawn from across Scotland and selected at random, then screened to ensure that the person was responsible for decisions relating to catering practices in the outlet.
The research found that on all the key measures there has been no significant shift in awareness and understanding of the award. Measures for the new sample only differ significantly in respect of a higher level of prompted awareness of the HLA name.
Recommendations from the research include: using marketing to address barriers by clearly illustrating benefits; taking a more focussed approach to targeting businesses; and using digital channels to reach caterers.
The full report can be accessed at www.healthylivingaward.co.uk/news/news-article?ID=165
Newsbites
A healthier future for Scotland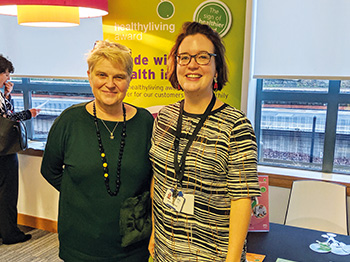 In July 2018, after an open consultation process, the Scottish Government published A Healthier Future: Scotland's Diet and Healthy Weight Delivery Plan. The vision set out in the plan is for a Scotland where everyone eats well and has a healthy weight. It also includes a guiding ambition to halve childhood obesity by 2030, to ensure more of our children have a healthy weight, and avoid health complications later in life.
The plan includes actions to ensure:
children have the best start in life – they eat well and have a healthy weight
the food environment supports healthier choices
people have access to effective weight management services
leaders across all sectors promote healthy weight and diet
diet-related health inequalities are reduced.
As a key partner to the plan, the healthyliving award is looking forward to new challenges and supporting the implementation of A Healthier Future.
The full report can be found at: www.gov.scot/Publications/2018/07/8833