Nibbles
We are on social media. Are you?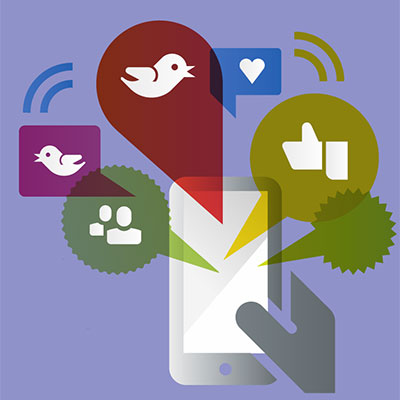 By following us on Twitter or giving us a thumbs up on Facebook you can stay up to date with all of our latest news. We Tweet and post on Facebook on a regular basis about new award holders and good news stories. So if you have something fun or interesting you want to share with us that relates to the healthyliving award, then get in touch. We would love to hear about your business achievements, good news stories and events. What's more, we can follow you or like you back and share all your news. Social media has proven to be a successful way for growing the reach of your business, keeping up to date with other similar businesses and allowing your customers to learn more. Why not join the growing trend by linking up with the healthyliving award team?
Table talk
Caring for our veterans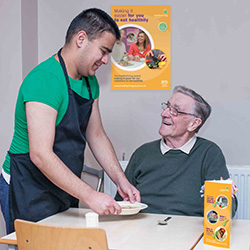 Erskine Home and Cafe has been caring for veterans and their spouses in Scotland since 1916. Erskine offers unrivalled nursing, residential, respite and dementia care. Erskine Homes currently holds the healthyliving award in three sites:
Erskine Bishopton, Erskine Bishopton cafe and Edinburgh.
Michael Jones has worked for Erskine Homes for the last 15 years, with the last two years in his current role as head chef at Erskine Bishopton restaurant and cafe. Michael was aware of the award having held it in a previous role and felt it was important to use his knowledge and experience to help Erskine Bishopton achieve it.
Michael explained: 'While it was relatively easy to alter our service in the restaurant, we faced more of a challenge amending our menus in the public cafe to meet the award criteria. People took some time to embrace the food changes but we now have them all onboard'.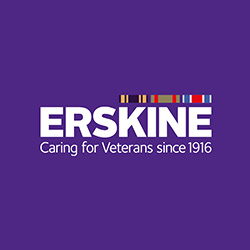 Michael told us how at Erskine they enjoy the whole food story, from planting to plate, with their customers. 'Residents can enjoy gardening at the home with seasonal produce grown in their greenhouses. The chefs can then make a range of healthy meals with the produce.' Michael added: 'It's great how the healthyliving award and Healthy Working Lives link together to promote healthy sustainable practices'.
If you are in Elgin check out www.erskine.org.uk
Newsbites
Working towards a healthier Scotland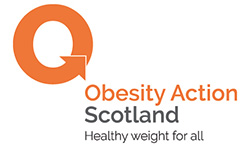 In August the Public Health Minister, Aileen Campbell, visited Pilton Community Health Project to highlight the forthcoming consultation on a new Diet and Obesity Strategy.
Ms Campbell said:
'We have worked hard to tackle Scotland's obesity problem. While we have seen improvements, there is not a quick fix and it's important we take the time to get our approach right. That is why we will consult on our new Diet and Obesity Strategy this autumn'.
By the time this newsletter is printed it is likely that the public consultation over a new Diet and Obesity Strategy will have begun. It is important that evidence and experiences from all interested parties is heard, including those from the catering sector. To have your say, visit the Scottish Government's consultation hub at:
consult.scotland.gov.uk.
If you are looking for more information on obesity, or perhaps a way to incorporate this subject into a promotion or activity, then there was World Obesity Day on 11 October, with a strong preventative message. Closer to home there is no shortage of information from Obesity Action Scotland who now blog and vlog.
www.obesityday.worldobesity.org
www.obesityactionscotland.org