60-second
microbites

Ardroy Outdoor Education Centre

David Thorpe is the centre manager at Ardroy Outdoor Education Centre in Lochgoilhead, which recently achieved the healthyliving award Plus for a third time, having held an award since 2008. It is currently on its sixth term of being an award holder. The outdoor centre caters for youth and school groups and at the heart of its operations is an eco-centre. Its waste-watchers programme focuses on reducing food waste and gives an understanding of where food comes from.
Q. What are your main reasons for staying with the award?


A. Healthy living forms part of our ethos. The food part of that is as important to us as outdoor activity. We include food as part of our environmental philosophy principles.


Q. Do you feel that achieving the award has been worthwhile?


A. Yes, absolutely. Schools highly value the healthyliving award as they know the food we offer the children is lower in fat, salt and sugar. We see it as very valuable to our business.


Q. What do you think achieving the healthyliving award means to your customers?


A. They see us as embracing healthy living and hopefully take the message and learning home with them. The award gives confidence to the parents and schools who entrust us to care for their children.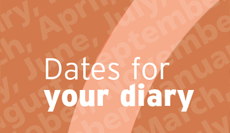 Community Food and Health (Scotland)
Visit the website to find out more information about this campaign to raise the profile of organic food in the UK.
www.communityfoodandhealth.org.uk
24 October 2018

Scottish Chefs Conference
This year's programme themes are 'Year of young people' and 'Sustainability'.
www.scottishchefs.com/scottish-chefs-conference
5 November 2018

Scottish Care National Care Home Conference, Exhibition and Awards
Taking place at the Hilton Hotel, Glasgow.
www.scottishcare.org
16 November 2018

St. Andrew's Day
Celebrate by creating some healthy Scottish recipes.
30 November 2018

Some of these events could be used to highlight healthier eating messages and therefore count as one of your annual promotional events
Save the date - 27 February 2019
We will be hosting the annual healthyliving award ceremony at the Glasgow Concert Hall. Visit www.healthylivingaward.co.uk for more details.