60-second
microbites
Horseshoe restaurant with rooms

The Horseshoe Inn is an intimate restaurant with rooms, which can be found 30 minutes south of Edinburgh in Eddleston, Peebles. It prides itself on showcasing the best of Scotland's larder and serves lunch and dinner Wednesday to Sunday, offering a relaxed lunch menu and more formal à la carte and tasting menus for dinner. They have their own organic kitchen garden and place emphasis on the provenance of their raw ingredients.

Darren Miranda, Head Chef, explained what achieving the award has meant to them.
Q. What were your main reasons for applying for the award?


A. We found out about the award through our Environmental Health Officer. He thought it would be a good idea to apply and thought our food was in keeping with the award principles. We use healthier ingredients, lots of grains and clean fresh flavours.


Q. Do you feel working towards and achieving the award has been worthwhile? And why?


A. It's good to have a standard to work towards. Our style of restaurant didn't really fit the mould in terms of the standard guidance offered. We change our menus weekly and sometimes daily depending on what produce we have. But Mark from the HLA team worked with us to guide us and we got there.


Q. What do you think achieving the healthyliving award means to your customers?


A. We have some materials on display and of course our award certificate. Being accredited can only be a positive thing, and helps to increase awareness of what we should and shouldn't be eating. I know the award has been around for a while but it still feels like new.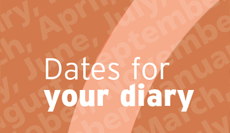 Scottish Food & Drink Fortnight
2–17 September

Organic YOUR September
1–30 Sept 2017
Some of these events could be used to highlight healthier eating messages and therefore count as one of your annual promotional events