Welcome to the spring edition of Coretalk
With over 900 awards achieved to date, we are looking forward to presenting our latest award winners with their certificates at the forthcoming award ceremony which you can read about in this issue.
Many of our award holders are contract caterers, and you can read how one such company is going all out to embrace the award, as well as aiming even higher for the healthyliving award plus.
There have been a few changes recently within the team, and in this issue you can get an update on all the new faces.
Our recipe this time is for a delicious vegetarian stir-fry, tying in with National Vegetarian Week. Why not give it a try?
Remember to visit our website at
www.healthylivingaward.co.uk
to keep up to date with all the latest news and a full list of award winners.
What's cooking?
Team strengthens as new awards presented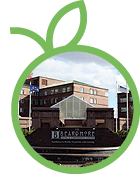 We are looking forward to celebrating the success of all recent award winners at our award ceremony on 9 June.
Recipients from across Scotland will be officially presented with their certificates at the Beardmore Hotel and Conference Centre in Clydebank (pictured).
This is a highlight for the healthyliving award team, as we get to meet and congratulate all the caterers who put so much into motivating their teams and gaining their awards. However, it's principally a day for the caterers themselves to gather together to enjoy their well-deserved success.
A renewed funding commitment from the Scottish Government has allowed us to increase the size of the healthyliving award team, and we have recently welcomed several new members of staff on board.
With a few changes of role as well, this is how the new-look team is structured:
Maurice Golden has joined us as our new Development Co-ordinator. Maurice is covering the role vacated by Yvonne Traynor, who is currently Acting Project Manager whilst Claire Brown is on maternity leave.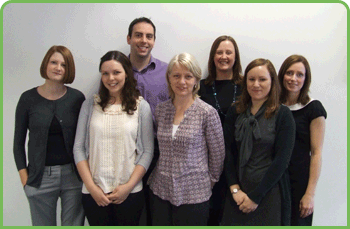 from left: Lesley, Fiona, Maurice, Barbara, Angela, Helen, Yvonne
We also welcome Helen Wicks to the team as Assessment Officer. She is working with Angela Kell, Assessment Co-ordinator, to oversee the assessment process through our network of freelance assessors.
Helen will be taking particular responsibility for the quality assurance process, and will be regularly keeping in touch with caterers who are working towards the award.
Lesley Malarkey is currently Acting Administrator/Information Officer, covering for Lesley Bass who for the time being is largely concentrating on a Consumer Focus Scotland role. We also welcome Fiona Paterson to the administration team as Administrative Assistant.
Together Lesley and Fiona are the first point of contact for the award, dealing with initial enquiries, registrations and requests for resource materials.
The team is completed by Joanne Burns, Support Co-ordinator, and Barbara McDougall, Development Officer, who will both continue to work with the Development Co-ordinator to promote the award to caterers and consumers.
You can contact any of the team on 0141 226 5261 or through enquiries@healthylivingaward.co.uk

issue fourteen:
May 2010