Nibbles
What do you want from coretalk?
Coretalk has seen very few changes in format since the first edition nearly four years ago. So it's high time to take a good look and see if we can make it even better! Our short survey asks you, our readers, what you want to see from the newsletter.
Please take the opportunity to let us know your views and give us your suggestions, by completing the survey at http://www.surveymonkey.com/s/coretalk.
News bites
The Scottish Government and COSLA launch a long-term obesity prevention strategy
By Anne Rattray, Health Improvement Strategy Division, Scottish Government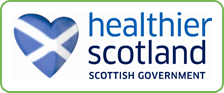 The Scottish Government published Preventing Overweight and Obesity in Scotland: A Route Map Towards Healthy Weight on 22 February 2010. The Route Map, developed in partnership with COSLA, supports a collaborative approach to making prevention of obesity key to future work and a healthier Scotland.
It recognises that the society we live in has in many ways transformed our lives for the better but at the same time has resulted in serious unintended consequences for many people, resulting in gradual and continuing weight gain.
The Route Map has identified four key areas in which action is likely to have the greatest effect:
Reducing demand for and consumption of excessive amounts of high calorie foods and drinks.
Increasing opportunities for uptake of walking, cycling and other physical activity.
Establishing life-long healthy habits in children.
Increasing the responsibility of organisations for the health and wellbeing of their employees.
The Route Map aims to create an environment that supports people to make positive lifestyle choices, which includes promoting healthy eating.
The healthyliving award, which encourages caterers to prepare, promote and present healthier food options to consumers, is just one of the many important initiatives going on in Scotland to support the aims of the Route Map and contribute to tackling the problem of obesity in Scotland.
A joint leadership group has been set up to implement the Route Map and met for the first time in October. Initially this group will identify key milestones to support delivery. The progress made against these milestones will be reflected on periodically and will be reported on in 2013.
Table talk
What do consumers think of the award?
Here's what a few of them had to say:
"This cafe is marvellous and a fantastic resource for the community. The food is always beautifully prepared and presented, it's healthy and nutritious and it appeals to children which is a HUGE bonus. We love it!"
(Customer, Sunflower Cafe at the Annexe, Partick)
"The healthy eating initiative has been a great way to improve the menu in the canteen - lots more choice and interesting things to choose from. Keep it up!"
(Customer, Strathclyde Fire & Rescue HQ, Hamilton)
"I was very impressed with the healthy food options available during my jury duty. Lovely sandwiches and salads were there, as well as fruit juice and lovely fresh fruit salads. It was greatly appreciated."
(Customer, Glasgow Sheriff Court)

issue sixteen:
November 2010